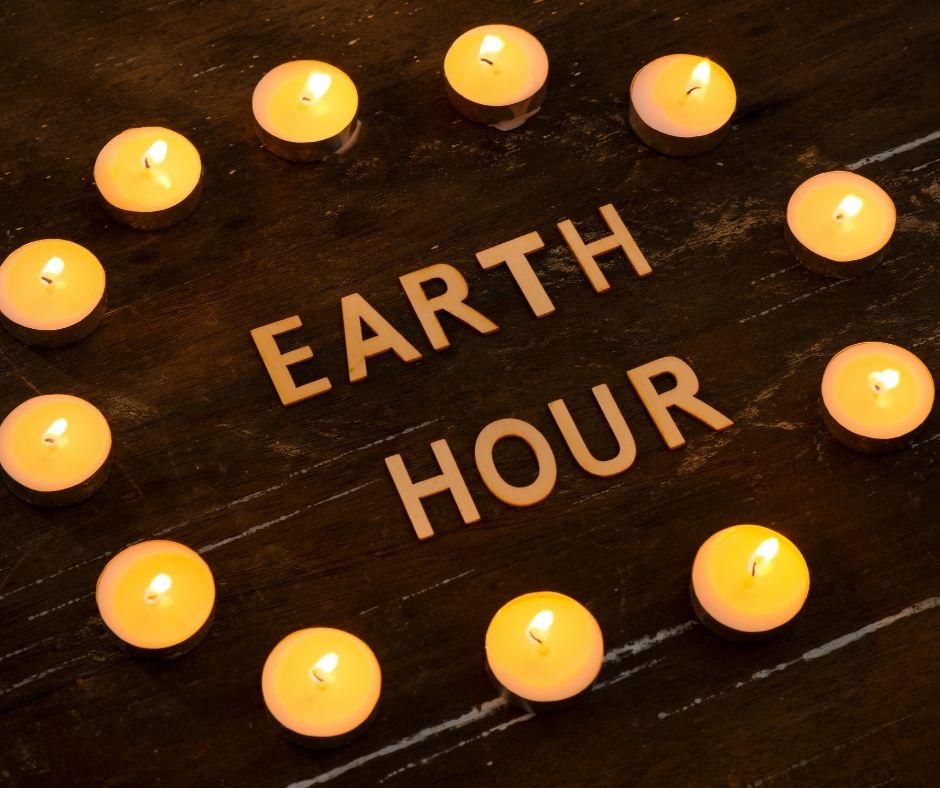 EARTH HOUR
Do you know l'Earth Hour ? Also called Earth Hour, this event was created to mobilize the world against the climate deregulation. A cause which is unfortunately more and more topical, and for which it is necessary to fight. That's why we want to talk about it in this article. As we are sensitive to the future of our Earth, this cause is important to us.
You will discover, what exactly the Earth Hour is, as well as its origins. To Globally, it's a massive event that happens every last Saturday in March.
What are the origins of EARTH HOUR?
The Earth Hour was created around a discussion to engage Australia around climate change. In 2006, the idea of a giant switch was raised. Then the Australian WWF presented the concept to Fairfax Media, who kindly supported the cause.
On Saturday March 31, 2007, the first EARTH HOUR took place. All lights in Sydney went out between 7:30 p.m. and 8:30 p.m. local time.
San Francisco wanted to start their own event called "Lights Out". It was a real success. So the organizers decided to join the EARTH HOUR in Sydney.
Then other countries followed and in 2009, 88 countries took part in the event. The greatest monuments on the planet are symbolically extinguished: the Empire State Building, the pyramids of Egypt or the Eiffel Tower.
Today, almost 200 countries take action every year!
Earth Hour: What exactly is it? 
The first Earth Hour dates from 2007, we are in 2022 and climate issues are at the heart of discussions. This hour, when we turn off our lights, is really an awareness of the world in the face of climate change. It is also a mobilization for biodiversity and the preservation of nature as well as animals. This March 26, it will therefore be the 16th edition that will take place.
It's not about changing the world in this hour or trying to deal with all these changes. It's about making the world's population aware that if we all unite in the face of the same problems, we can change things.
Turning off all the lights and electrical appliances for an hour is already a great feat. Nevertheless, the awareness must continue when the light returns. The purpose of this event goes much further. The climate has been threatened by man for a long time, but every gesture for the planet counts.
How do I participate in Earth Hour? 
This year, the Earth Hour takes place on Saturday March 26 from 8:30 p.m. to 9:30 p.m..
Do you live in a big city? If you have never participated in this event, I invite you to get closer to a great monument in your city. You will see how impressive it is to be plunged into darkness. To see our monuments go out is a unique moment. Imagine our famous Eiffel Tower, still sparkling with a thousand lights, completely extinguished! Or, in New York, these gigantic lit buildings that become dark.
Apart from mobilizing for a cause that brings us all together, it's a timeless moment !
Even if you don't live near monuments or big cities, you can participate. Finally, everything is placed with the intention of doing good for the planet. Live in darkness for one hour in your house. You can sit by the fire with candles, or organize a family evening around stories to tell. It's also a way to simply change your habits.
Earth Hour and after?
We are all aware that one hour is not enough to improve the climate and all that it entails. This event is especially made to trigger reactions and actions over time. If we can turn off our lights and appliances for an hour, then we can do so much more!
It is in this spirit that the organizers of this cause are doing things now. Protecting the planet is a topic that concerns us all! We must mobilize and also raise awareness among the youngest.
This is also our role as citizens of the world! Let's protect ourselves, of course, but let's protect our Earth from all the damage that humans have been doing for many years. Each gesture is a step towards the well-being of our planet.
The Earth Hour is the biggest climate event in the world. It brings together almost 200 countries for this cause that concerns us all! And if on Saturday March 26, we turn off all our lights together. You can share your Earth Hour with us in the comments if you want 😊. We love to share these kinds of events with you.
Let's all mobilize in our own way!
Turn off our lights and turn on our hearts!
☞ Here is a little video that was made to thank the world for participating in the 2021 edition.